Just when you think infection control couldn't get any more appealing...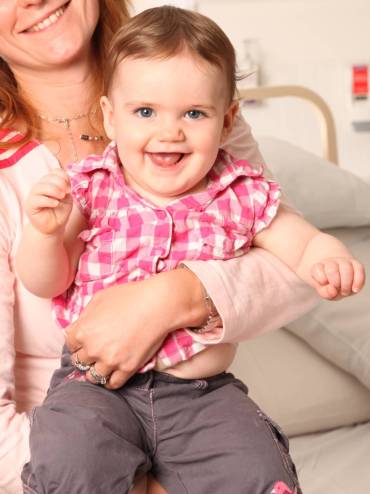 If anyone can convince the public to slap on a bit of alcohol hand gel, it's Amelie. She's even showing a bit of flesh to win over the lads.
Anyhoo, four weeks after getting my hands on the hospital's
first two posters of Amelie
, I staged a sit-in at the medical photography department this afternoon, and refused to leave until I had her entire portfolio. I'm now in possession of the twenty-eight photos they
won't
be using.
These two were rejected for various technical reasons such as focus, lighting, positioning, and the fact that anything that cute is likely to distract doctors from their work.
But that's not the
big
news. Oh no. The
big
news is that there's already one poster of Amelie up in the hospital. And it's not in a sluice room. A medical photographer with friends in high places has informed me today that the Chief Executive of our NHS Trust, who is second only to God in East Sussex, has a poster of Amelie in his office. I've always said that man has impeccable judgement. And when I'm hauled into that office on a major disciplinary, I'll be able to see it. The poster
and
the judgement.