To be honest, the reason we bought Amelie a plastic toy box was so that her stuff
wouldn't
end up all over the floor...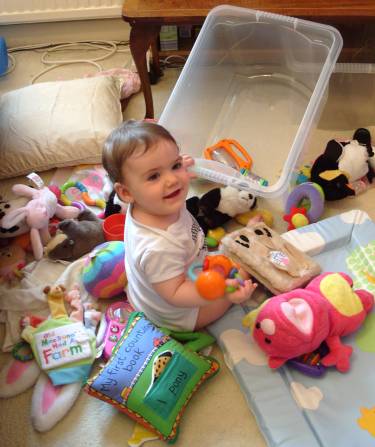 She hasn't grasped the concept quite as well as she's grasped the crate and tipped everything out.
I need to get things tidied up pretty quickly though. The Argus are advertising a street party round at my place this afternoon...
Music, dancing, activities and food. Frankly that's
every
day in the Gardner household.