I've been watching the women's beach volleyball at the Olympics. It's an epic struggle of female athlete against female athlete in the white heat of sporting competition.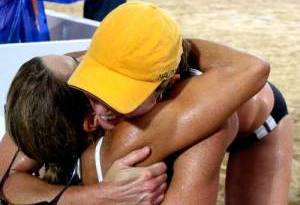 But it's not all girl-on-girl bikini beach action around here, I've also been considering my future, since I came across this advert in the current edition of 'The Week' magazine...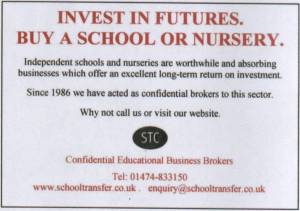 Apparently I can buy my own school. Hurrah! So eyes this way please, stop talking at the back, I've checked out their website and there's a school available in my area (a snip at £2 million) with a high standard of GCSE results (I'll soon change that), which is described thus:
"In short, this is an ideal springboard for a new owner, who could either run the business and appoint a Head or act as a Head/Proprietor."
I can be the headmaster!!!
Yes!!!
Hang on, are you chewing? I'm not going to tell you again. It's your own time you're wasting.
Anyhoo, I like the idea of dabbling in the futures of innocent children by appointing myself head of my own school. I may even add beach volleyball to the curriculum and encourage running in the corridors (preferably with scissors). I have my finger on the nub of youth (which is what they locked up Jonathan King for), so it should be a breeze. And naturally the Latin slogan above the gates will be
"De omni re scibili et quibusdam aliis"
. No really, I mean it.
So hands up who'd let me educate their children? Hey, it's not me you're letting down, it's yourself.
Right, hands on heads. That bell is for me, not for you. I'm off to sew leather patches on my elbows.