Breaking news from today's All Staff Info-Mail...
Staff Discounts


Wokmania, West Street, Brighton is offering a 25% discount on food and drink to staff with their ID Badge from Sunday - Thursday.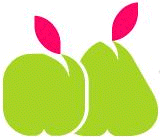 10% discount to all BSUH staff for weight loss and fitness retreat weeks in Dorset.

See Apples and Pears Retreat for further details.
Mmm... five days in a Chinese restaurant followed by a week at fat camp. That's my summer sorted. I wonder if Apples & Pears have wheelchair access..?