Big news!!!
The nominations for the
2005 Bloggies
(the world's most prestigious blog awards) have just been announced, and
guess what..?!!!
I haven't been nominated.
I'm particularly disappointed not to have made the shortlist for "best weblog in the gay/lesbian/bisexual/transgendered community", but hey, there's always next year.
The Bloggies were open to
"any weblogs that existed for a period of time during the year 2004"
, so particular congratulations must go to
The South-East Asia Earthquake and Tsunami Blog
(which sounds like a barrel of laughs), created on December 26th, and nominated for
four
top awards. That's what I call sneaking in at the death. No pun intended.
Anyhoo, it's taken me over three weeks, but I've finally spent the money generously donated to me by
King Nicholas
, and as per our agreement, I have to post a photo of what I bought...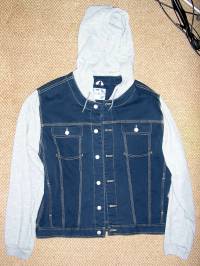 My reasons for choosing this particularly fine item of clothing were multifold:
1. I can't be trusted in charity shops.
2. I can't wear a Great Ormond Street Hospital sweatshirt all my life.
3. I want to look like Emilio Estevez in 'The Breakfast Club'.
4. I still fancy my chances with Molly Ringwald.
5. The more I lose my hair, the more I need a hood.
6. It cost exactly £6.99. And here's the proof: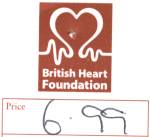 Incidentally, I apologise for the mess in the top right-hand corner of the pic, but there's only so much available floor space in my flat, and it's difficult to find a patch without a mic stand and some guitar leads.
But you're right, I do have nice carpeting.