Blimey, it's me in a suit.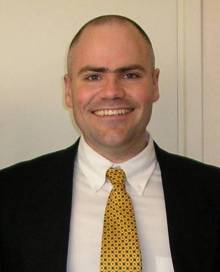 Now I know it looks like my jacket is parting like the Red Sea as it goes down, but that's
not
, I repeat
not
, because of a bulging stomach full of chocolate wedding cake, it's because I've got my arms around Lisa and her mother. Sadly they've had to be cropped out of the photo for legal reasons. But they looked just as fat as I did. Honest.
Frankly it's a miracle I was still smiling by the time that photo was taken. It just goes to show what a happy-go-lucky person I am. I laugh in the face of major traffic jams on the A12 on the hottest day of the year.
So anyway, on Friday Lisa and I had the pleasure of journeying down to Brighton for the wedding of Lisa's sister. We'd planned to leave at 9am, arrive in Brighton late morning, get changed, have a bite to eat, then leave Lisa's flat at 1pm for the wedding at 2pm. Marvellous. So obviously at 11:30am we were still in Essex, marinading in our own sweat.
But hey, it could have been worse - an hour earlier and we'd have been
covered in paint
.
Anyhoo, being an Essex boy at heart, I soon headed off the A12 in search of shade, and ended up visiting Billericay for the first time in ten years. From there it was a quick jaunt down to the Dartford Crossing bank holiday weekend queue, and on to Brighton. Which is by the sea. So naturally the world and his dog was heading there too. Cue another traffic jam, more heat, and the melting of the chapstick in my pocket. Although our journey
was
brightened up by the unknown person who'd tied giant inflatable penises to all the keep left signs heading into town.
We eventually reached Lisa's flat at 1:10pm - ten minutes after we were due to leave it. Which didn't give me much time to get my suit on and choose between the six ties I'd taken with me (although obviously the photo above is proof that I made the right choice). Cat-paw cufflinks in place, it was back to the car with Lisa's mother for a low speed dash across Brighton to the town hall.
Fortunately Lisa's sister had given us directions to a nearby car park. Unfortunately it involved passing the pier and driving the wrong way down a one-way street. But hey, you can't have everything. Twenty minutes later our five minute journey was over and we were ten minutes late. We didn't find the car park either. So I dropped my two wedding guests, drove to the shopping centre car park, and then strode along the seafront in a suit and tie, through all the crowds of people wearing shorts and flip-flops.
By the time I reached the town hall I looked like I'd taken a dip in the sea, but fortunately Lisa was waiting outside with the good news: her soon-to-be brother-in-law's mother and grandmother were stuck in the same traffic jam on the A12!
Yes!!!!!
I've never been so pleased about someone else's misfortune. Although obviously women don't sweat as much as men, so their misfortune wasn't as great as mine. But it meant the wedding had been put back til 3pm, so I'd missed nothing, and still had time to play Spiders & Cockroaches with Lisa's nephew in the waiting room.
Personally I'd only turned up for the complimentary food, but as the groom approached and handed me a camcorder, I began to feel there might be no such thing as a free lunch. One quick lesson in film-making later, and I became the official wedding videographer. I haven't seen the results yet, but I'm sure my frequent zooming in and out, and tendency to film Lisa will have gone down well.
Ceremony over, I went to collect my fee and was handed a posh camera. Not bad for ten minutes work. Unfortunately it turned out I was now the offical wedding photographer too. So I set about taking a few snaps of the guests. Which wasn't the first time I've wanted to line up Lisa's family against the wall and shoot them.
Just kidding.
No, really.
Formalities over, it was straight to Hove for the nosh up. The sweat was beginning to dry by that point, and I looked like I'd just been in a light shower, rather than fully submerged in water. So I ordered the 'mountain of mash' in a tribute to Close Encounters of the Third Kind, and stuffed myself silly.
By 6:30pm I couldn't eat another thing. So we went back to Lisa's flat and had Pic n Mix, before leaving the south coast at 8pm and returning to Shotley Gate for Marmite crisps and chocolate.
After a day like that, we'd have been mad to do
anything
on Saturday.
So we decided to get up and drive to Birmingham. We didn't get back til 2am last night.
Anyhoo, I don't expect anyone's made it all the way through this post, so I'd just like to stop here in this quiet backwater of blogging and say that today is mine and Lisa's one year anniversary, it's been the best year of my life, and I love her very much.
I'll be back tomorrow with Duran Duran chat...