I find this slightly scary...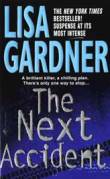 Apparently there's a successful author in America called Lisa Gardner. She's written eight novels, and even has
her own website
. So if Lisa marries me and gets a publishing deal for her blog, it'll cause endless confusion at Waterstones. Gardner fans the world over will be wondering why she's started writing about Frazzles and the Michael Jackson trial.
Although of course, if Lisa did marry me, I'd be the perfect husband, and she could write a book about it. Oh hang on, too late...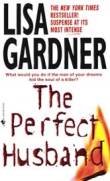 I can't say I've read any of my long-lost relative's work, but I did enjoy this reader's review on Amazon...
"This book was great. It was the best Gardner work I have read.
[Oh how I long to hear those words...]
It has suspense, tension, mystery... everything. However, I have taken a star away due to one disappointment. Why the sex? I cannot believe that when a woman fears for her life and is intensely worried about her daughter's life she is happily spending her time bent over a car."
Which shows the difference between the two namesakes - Lisa can't drive.