Well Lisa and I successfully made it into Ipswich yesterday to see this...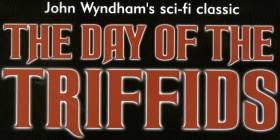 Although personally I'm more looking forward to
this
on July 8th...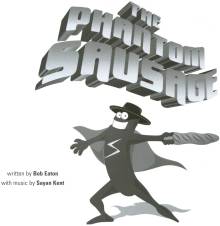 We'd prepared for the event by betting on how many of the cast members would have appeared in The Bill, and we weren't disappointed - there were three of them. But surprisingly only two veterans of Casualty.
The play itself was very good, though I have to say I expected a drama about giant man-eating plants to feature more foliage. There wasn't actually a leaf in sight. But as compensation we were treated to a lot of green lights and rustling, which was quite atmospheric.
The most interesting thing though was the number of parents who seemed to think this was the perfect production to take their young children to. I haven't seen so many eight year olds at a venue since we went to the X-Factor Live. But I'm sure they all enjoyed the lack of greenery, skimpy nighties, and regular references to sex.
Culture over, we headed east to Arbuckles American diner, where we were confused by a waiter who kept talking about Cornados, and ended up ordering 'The United Plates of America', a giant plate with six desserts, which we decided offered the best value for money. As well as about 5,000 calories. Let's just say the diet went out the window yesterday.
As for Ledgers' transatlantic debut, well the first reviews are in. The director's commentary reads:
"WE DID IT!!!
Your One Act was successfully performed at Geneva High School last night. And it rocked."
In addition I've been offered the choice of video or DVD (including footage of the cast party), photos, and a programme - all in return for a signed Penguin wrapper. It's the kind of offer I can't refuse.